Nattakan Chomputhong, Doulas MacLaen
BABSEA CLE and CLE Foundation opened the month of May with a two-day workshop in beautiful Song Khla, Thailand. The theme was 'How to Build a CLE Program,' and was held for legal education institutions and legal practitioners in the south of Thailand. The two-day workshop was hosted by Thaksin University on May 1-2, and gathered law lecturers, university policy makers, prosecutors and judges from different provinces throughout the south of Thailand.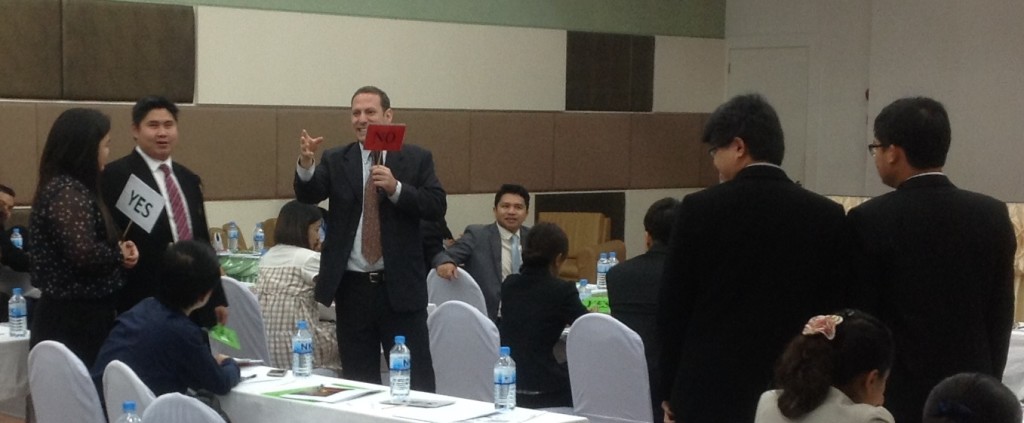 The workshop was designed to provide participants with an understanding about clinical legal education, CLE teaching methodologies, and how such programs help to develop ethical legal professionals with a strong sense of duty to advancing social justice. As a goal of clinical legal education, the workshop emphasized access to justice and pro bono mindedness to the participants who educate, practice and use the law.
As many of the participants were approaching CLE for the first time, the workshop was a productive space for discussions about CLE and the various models that would be best suited to their universities and communities' needs, including both advantages and potential challenges. The discussions were high-spirited, practical and brought into focus the various issues they would need to consider for not only establishing CLE programs this year, but also making them sustainable in the long-run. Most importantly, the participants appreciated the importance of clinical legal education for law students and communities.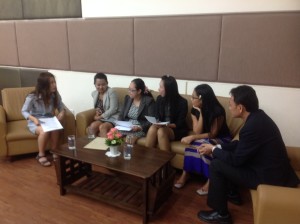 The participants found the workshop incredibly useful, and we are hopeful that CLE credited programs will flourish and be sustainable throughout the south of Thailand. Testimonials from participants:
'I am proud to have been a part of this workshop which taught us about how to implement such a remarkable program. I consider the CLE program to be very useful and valuable to our university. We are pretty sure that this program will work well with our students and it will certainly help to build a better society of ethical law students as the program is hoping to.
Thank you very much to BABSEA CLE and CLE Foundation for giving us the valuable knowledge about how to run such legal clinics at our university in the near future.' – Chumtang Jindachote, Law lecturer of Nakhon si Thammarat Rajabhat University.
'CLE programmes are one of the best means for education in Thailand, especially in the field of law. The traditional lecture style of teaching is no longer enough for students anymore. To achieve success in their degrees, and furthermore in their lives, we need to use other, more effective, means such as field trips and learning by doing etc. CLE is one answer to the question about why there is a "lack of Thailand graduate students".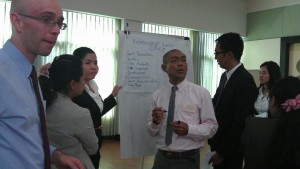 This seminar was of great help,presented by experts whose experiences have helped the participants very much. They were very kind and friendly. Lastly, I would like to thank all of the experts, participants and hosts for this useful seminar. I appreciate it very much.' – Papontee  Teeraphan, Law Lecturer of Thaksin University.