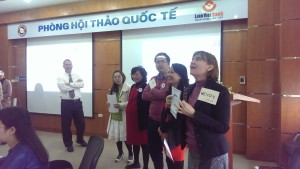 On the 14th and 15th of December 2013, CLE Foundation together with BABSEA CLE and DLA Piper conducted the Legal Ethics and Professional Responsibility training workshop at the Foreign Trade University in Hanoi, Vietnam. The workshop was also supported by DLA Piper, Herbert Smith Freehills, BABSEA CLE Australia, BABSEA CLE Singapore and Australian Government Solicitor.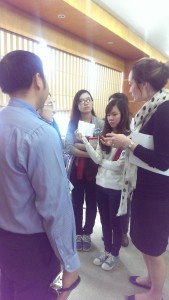 The participants included lecturers from the National University of Laos, law students and law lecturers from different universities, practicing lawyers in Vietnam as well as Claire Donse and Jonathan Lynch, who are both international pro bono lawyers from DLA Piper who were invited to conduct the workshop as trainers. The workshop provided ethically-grounded legal education through CLE methodology. Different interactive teaching methods were used which allowed the participants to discuss ethical issues, professional conduct, and the law. It also generated pro bono and social justice awareness to the participants, especially to law students who are the future lawyers.
The lessons taught covered following topics including; What ethics is and why it is important for lawyers, Duties of a lawyer to a client, Confidentiality, Conflict of interests, and Role of the lawyer in promoting access to justice and what is/is not pro bono. These lessons were selected from chapters from the Pro bono, Legal Ethics and Professional Responsibility Curriculum which BABSEA CLE has developed with pro bono lawyers, academics, clinicians and non-profit professionals.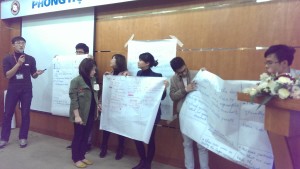 The curriculum is planned to be tested and delivered by lawyers, clinicians, lecturers or other legal professionals. In this project, CLE Foundation assisted in developing and delivering training materials to law students, lecturers, lawyers and communities in the region.